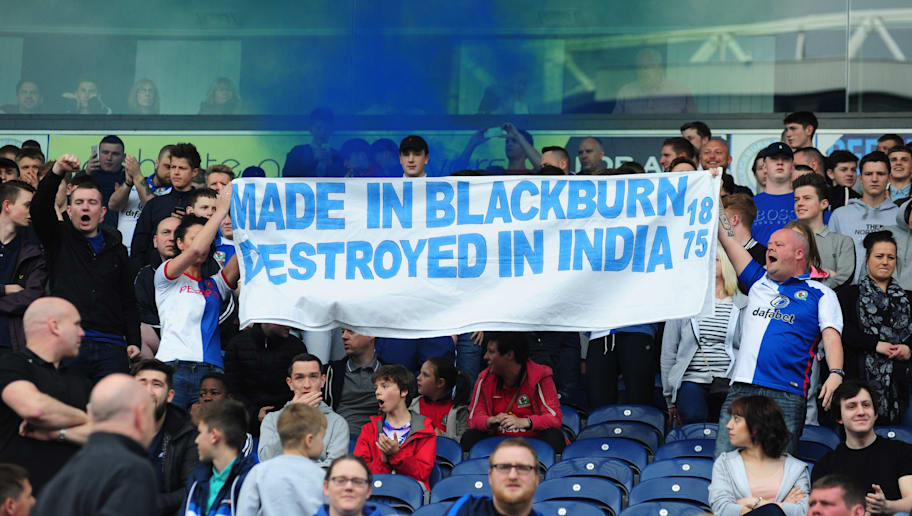 Being the owner of a football club is not a piece of cake. The job gets even tougher in countries where fans are emotionally attached to the clubs they support, and open to expressing both their passion and discontent.
As a result, smooth economic functioning, stable internal structure and positive communication with fans are of paramount importance for anyone at the helm who wants to run a successful club.
However, there were some owners who did not stay true to their duties, and had to bear the brunt of their fans' rage and frustration.
Here are six such owners who grew unpopular among the club's supporters very quickly:

6. Francesco Becchetti - Leyton Orient FC
Leyton Orient's recent decline serves as a cruel reminder that a club's proud history does not guarantee a safe future if it comes into the wrong hands.
At the centre of Orient's downfall is Italian businessman Francesco Becchetti, who bought the club for £4m in 2014.
Three years later, the club now finds itself outside the league structure for the first time in 112 years after facing successive demotions from the third & fourth division.
The Italian's controlling nature and trigger happy approach towards hiring and firing personnel led to almost a dozen managerial changes, with incompetent and favoured candidates taking up important roles.
A poor transfer policy saw some of the top performers packing their bags, leaving behind an inexperienced and incompetent squad. His commitment to the club further came into question when players and staff complained about unpaid wages.
The owner landed the club into even more debt after allegations of both local and international tax fraud surfaced in 2016. The club also went into administration as well, but thankfully, Becchetti was able to pay £1 million on June 12th as settlement and avoid a disastrous outcome.
5. Karl Oyston - Blackpool FC
The Oystons are arguably the most hated club owners in English football. Blackpool fans have been protesting for years against their long-time owners and real estate magnate and current owner Karl Oyston.
Karl's father Owen first took charge of the club back in 1988, but had to step down in 1996 after being sentenced to prison on charges of sexual assault. A sole Premier League promotion back in 2010 is now a distant memory as the club finds itself languishing in the fourth division.
In a tenure marred by scandals, the family has never had an amicable relationship with the supporters. Without adequate investment in the club, playing staff & facilities, they have repeatedly been accused of using the club's and supporters' money for their own business.
This led to a crisis prior to the 2014/15 season when a record 27 players left the club, leaving just eight registered players without a goalkeeper. A make-shift squad did no good either and the Seasiders were relegated in April 2015, and again the following season.
4. Tom Hicks and George Gillett - Liverpool FC
American business duo Tom Hicks and George Gillett bought the Merseyside club for £218.9 million in February 2007. Along with heavy investment, the new owners also promised to set in motion the construction of a new stadium within the first 60 days of their tenure.
Amidst all the excitement, fans were also irked by the circumstances behind the Americans' takeover. The duo had bought the club with borrowed money. Although they hadn't paid from their own pockets, the duo swore to not put the club under any debt.
However, their promises soon rang hollow after a £350m loan from RBS in 2008 was counted as debt in the club's and the holding company's books. Due to this, the club was burdened with £30 million a year as repayment, which roughly came to £100,000 a day.
A long and ugly court drama followed in 2010 when creditors went after the club for defaulting on its loans. To much satisfaction of the fans, the court ordered the duo to severe ties with the club, labelling them as 'untrustworthy,' ending three dismal years of irresponsible ownership which, as per fans, were the darkest days in the club's history.
3. Balaji and Venkatesh Rao - Blackburn Rovers
Indian poultry giant Venky's, led by Venkatesh and Balaji Rao purchased Blackburn Rovers in November 2010 for £23 million. Already a strong Premier League outfit back then, fans hoped for an upward movement, like what Abramovich had accomplished at Chelsea since 2003.
Seven years later, the former Premier League winners now find themselves languishing in the third division.
Blackburn's decline is a result of bad decision making, poor internal restructuring and lack of communication with the fans. It all started after then manager Sam Allardyce was shockingly replaced by an inexperienced Steve Kean.
Kean's spell was disastrous and after somehow finishing 16th in 2011, Rovers couldn't avoid the drop in 2012. Despite the shock of relegation, the owners promised to invest more into the club & players to bounce back into the top flight next season.
Instead, a queue of top players departed the sinking club. Also, a revolving door policy by the board has seen seven full-time managers in as many years since the Venky's took over.
After the drop to third division in 2017, fans have openly expressed their anger and disgust with the owners, shockingly to which, they have never lent their ears.
2. Alexandre Gaydamak, Ali al-Faraj, Balram Chainrai and Vladimir Antonov - Portsmouth
From winning the 2008 FA Cup final and facing AC Milan in the UEFA Cup, Portsmouth are now a fan-owned club vying for promotion to the second division. Their downfall is a result of excessive overspending, unpaid taxes and an inability to retain their best players.
The foundations of an impending financial disaster were laid after 2006, when record transfer activity under new owner Alexander Gaydamak saw an almost brand new Portsmouth side formed.
The euphoria would be short-lived Gaydamak had taken banks loans to make these transfers possible. After recession hit in 2008, banks went after the cash-strapped owner for their money. With its earnings limited, the club had to sell all those players in the summer.
As a result, a beleaguered Portsmouth managed to avoid relegation in 2009. The financial crisis deepened in 2010 when the relegated club had to go under administration following a liquidation threat from the HMRC.
The culprit, Gaydamak had already fled the scene, and after failed attempts from then owner Ali al-Faraj, Russian banker Vladimir Antonov then took over to wrestle the club out of mess.
After another spell of unpaid taxes, the club suffered adminstration and went down further. The south coast club hit rock bottom in 2013, playing for the first time in the fourth division.
Fearing for the club's future, the Pompey Support Trust took took charge that year. Portsmouth became the first and the largest fan-owned club in England and were declared debt-free in 2014.
1. Sir David Murray - Rangers FC (Scotland)
Sir David Murray, once a fan favourite has now become a figure frowned upon when mentioned in front of Rangers' fans. A self-made businessman, Murray bought the Glasgow Rangers back in 1988.
It was because of his investment that top quality players like Paul Gascoigne could once don the famous blue shirt. Under him, Rangers became a dominant force in Scottish football in the 90s, wrapping up several domestic titles and aspiring for European glory.
In 2003, debts had reached £82 million, a staggering amount in the context of Scottish football. From 2001 to 2010, the club also flushed millions of pounds through Employee Benefits Trusts to avoid tax and pay top dollar to the players.
A huge unpaid tax bill, a failed creditors agreement and lack of interested buyers forced the grand old club shockingly into liquidation in June 2012.
Rangers were relegated and dumped into the third division. Their sudden demise brought an end to the Old Firm derby, making way for rivals Celtic to win successive league titles without any competition.

After the horrors of 2012, the club seems to have crawled its way back to recognition after securing promotion to the top flight four years later. However, the reborn club is still a shadow of its former self.